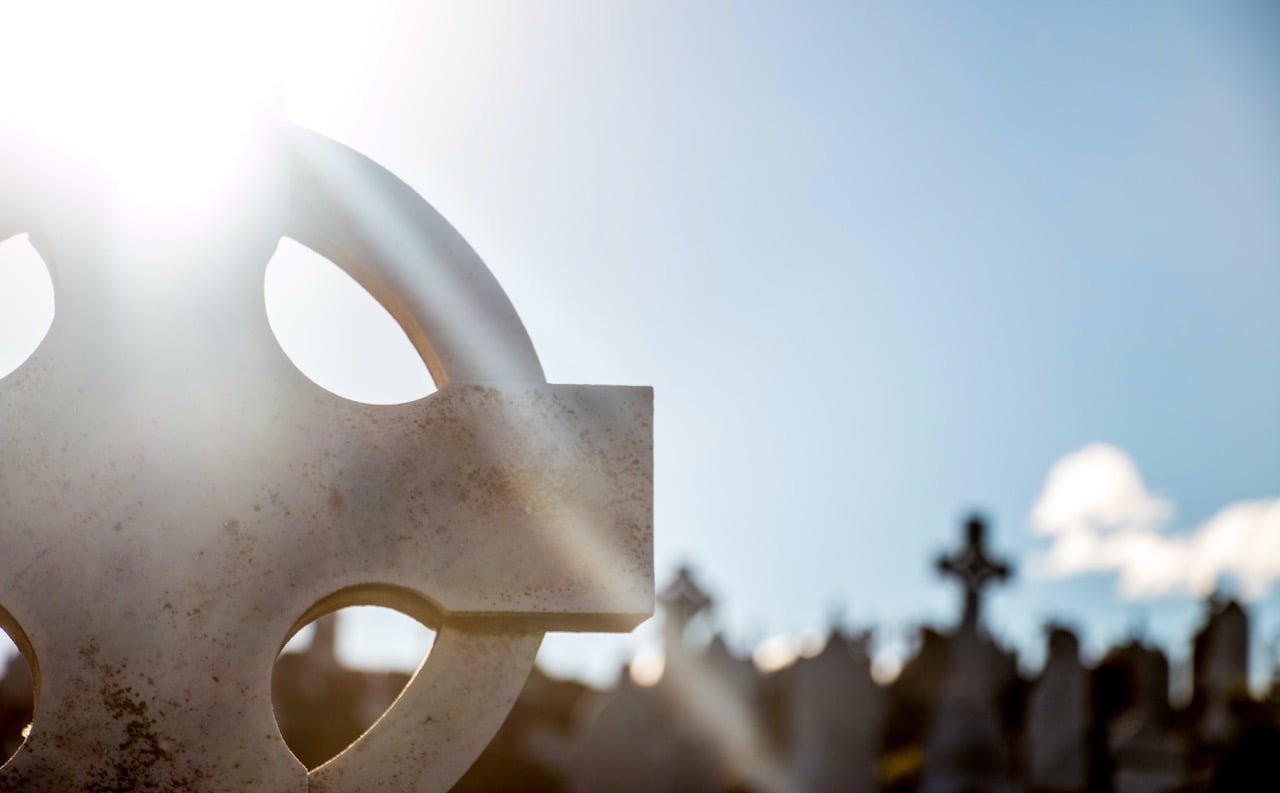 The Cemetery as a Mirror
WEBINAR on how the history of cemeteries can tell us stories about our attitudes to death and society in the present. 
*** All proceeds from the webinar will be donated to help Ukraine ***
The history of our cemeteries can tell us a lot about how a society engages with death and burial. Nineteenth century colonial Australian cemeteries tell stories about religion, class, gender, Aboriginal dispossession, and the nature of 'civilisation'. These stories, in turn, can help us understand modern Australian society and the why and how we engage with death and burial.
How can understanding the history of a cemetery give insight to modern death attitudes? Why is it important to examine attitudes to death and burial over time? How can our ancestors help us feel less afraid of death?
By studying cemetery history, we can make sense of where our beliefs and customs come from and understand why we behave in certain ways when someone dies. You are invited to a webinar where Australian death historian Lee Sulkowska tells you about nineteenth century Australian cemeteries and encourages you to find out about your own local cemetery's history. 
Who is this webinar for?
Anyone interested in:
* Scholars who are interested in understanding how modern attitudes toward death and burial have developed over time
* Professionals and volunteers who work in and around cemeteries
* People who are grieving and might be curious about why they engage in certain death rituals
Presenter: Lee Sulkowska
Death historian and PhD candidate. Her research explores nineteenth century colonial Australian cemeteries and how societies of the past interacted with these spaces. Lee hopes that the history of death, dying and burial can encourage healthy discussions about our own inevitable deaths. She is a new member of the Institute of Good Death, and is slowly learning Polish.
https://twitter.com/cemeteryhist
The webinar will take place on Zoom.
The number of places is limited.
The webinar will not be recorded.
DATE 21.3.2022
TIME: 19:00 – 20:00
REGISTRATION
STEP 1:
Pay a donation – as much as you want and can give – to the account of an initiative supporting Ukraine:
https://www.pah.org.pl/
https://ocalenie.org.pl/
https://www.icrc.org/en/donate/ukraine
https://donate.unhcr.org/int/en/ukraine-emergency
STEP 2:
Send a confirmation of the transfer to lsulkowska@deakin.edu.au and Lee will send you a link to the webinar.